What to Expect: With your Treatment!
When you come for your TMS treatment at Mind Brain TMS, you can expect to recline in a comfortable treatment chair while staying awake and alert. The TMS device used during the procedure delivers magnetic pulses to the region of the brain responsible for mood regulation, similar in strength to those used in MRI scans. The pulses are delivered in 10-second intervals and produce a gentle tapping sensation on the scalp, without any physical contact with the skin.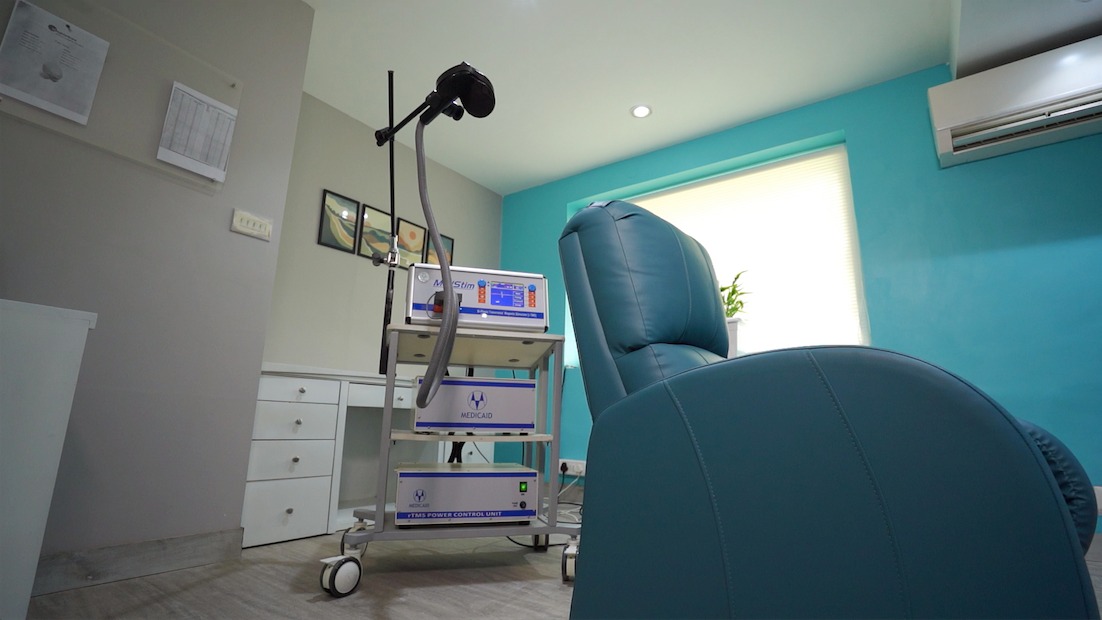 We understand that the treatment experience can be stressful, so we strive to create a relaxed and peaceful environment. During the TMS session, you can choose to listen to music, watch TV, or simply unwind and relax. Our goal is to ensure that you feel comfortable and at ease throughout the entire procedure, and we are committed to providing a stress-free experience for all of our patients.
After a TMS treatment session, patients can resume their daily activities right away, including driving, going back to work or school. In clinical trials, most patients started experiencing positive results by the third week of treatment, including increased energy, motivation, and better sleep. While some patients may see results sooner, others may take longer. However, by the fourth and fifth weeks of treatment, most patients report a significant improvement in their mood, which continues to be consistent.
Preliminary Phone Screening
To determine whether TMS treatment is suitable for you, please contact us for a preliminary phone screening. During this initial conversation, we will gather some basic information and answer any questions you may have about undergoing TMS therapy at the Mind Brain Institute.
This consultation is an opportunity for us to learn more about your symptoms and medical history, and for you to find out if TMS therapy in New Delhi is the best option for you. We will also explain the TMS treatment process in more detail.
Brain Mapping + First Treatment
The initial step to successful TMS treatment is mapping the patient's brain to determine the best point for stimulation. During the mapping session, the technician will use the TMS device to send magnetic pulses and record the brain's response until the optimal point is identified. This visit usually takes around 1.5 hours and includes both the mapping process and the first TMS treatment.
Patients will receive treatment six to seven days per week for five to six weeks. After mapping, each session will last approximately 20 minutes. Our treatment rooms are designed for your comfort, and you are welcome to relax, watch TV, or listen to music during the sessions. Patients will be asked to complete a weekly evaluation to monitor their progress. If needed, the technician may perform a re-mapping at any point during treatment to improve its effectiveness.